Here is an example of recording a MIDI controller within a four beat loop. When we reach the end of the loop the item is drawn 3 beats beyond the end of that loop. ie it becomes 7 beats long even though I only recorded 4 beats worth. Could this be some wierd setting or is it a bug?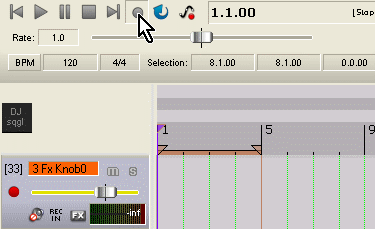 __________________
http://DJsquiggle.com
Traktor controlled by VirtualMidiController (translating QWERTY into MIDI)
and three Korg NanoKontrols. Automated by a synchronised, looping Reaper.