I'm really happy with how this worked out so wanted to post this. I have to actions. One that opens the envelope lane and sets a nice height for the track and the envelope and will toggle through envelopes (vol, pan, mute, etc).
Then I have an action to put all envelopes back in the lane. I hope it helps.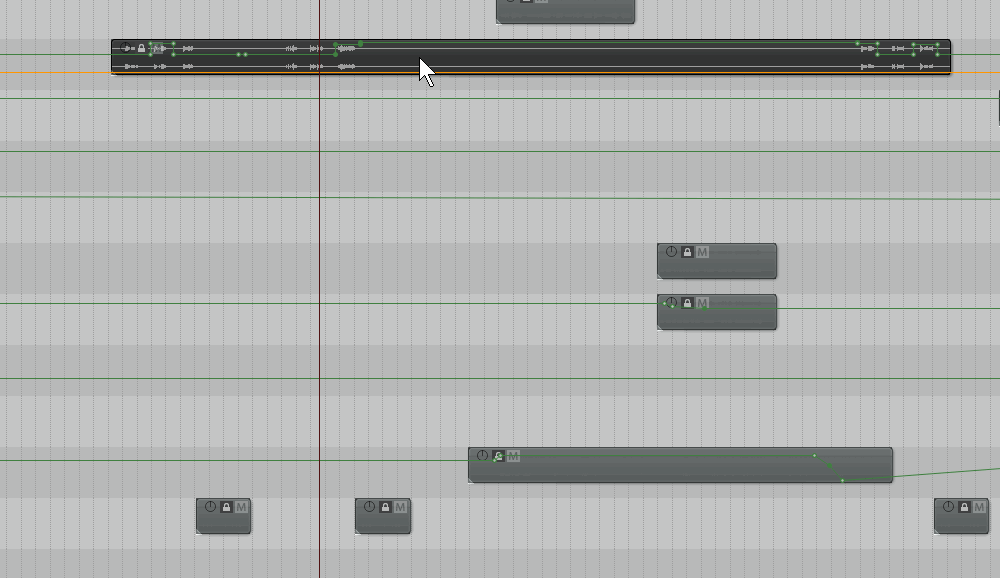 Custom: Rotate Envelope Out of Lane
Envelope: Show all envelopes for tracks
Script: Toggle Envelope Lanes For Selected Track.lua
Xenakios/SWS: Set selected tracks heights to A
Script: JB_set_envelope_height_1.lua
Set the height at the bottom of the code.
-- Script: JB_set_envelope_height_1.lua
-- clear console
reaper.ShowConsoleMsg("")
-- create simpler console messager
function Msg(param)
reaper.ShowConsoleMsg(param.."\n")
end
debug = false -- disable main messages
tr = reaper.GetSelectedTrack( 0, 0 )
curMode = reaper.GetTrackAutomationMode( tr )
--if debug then Msg("Current Automation Mode is: " .. curMode) end
env = reaper.GetSelectedEnvelope( 0)
function SetEnvHeight(envelope, laneHeight)
local BR_env = reaper.BR_EnvAlloc( envelope, false )
local active, visible, armed, inLane, _, defaultShape, _, _, _, _, faderScaling = reaper.BR_EnvGetProperties( BR_env )
reaper.BR_EnvSetProperties( BR_env, active, visible, armed, inLane, laneHeight, defaultShape, faderScaling )
reaper.BR_EnvFree( BR_env, true )
end
SetEnvHeight(env, 350)
-- reaper.BR_EnvSetProperties(BR_Envelope envelope, boolean active, boolean
--visible, boolean armed, boolean inLane, integer laneHeight, integer
--defaultShape, boolean faderScaling)
================================================== ==
Custom: Put All Envelopes Into Lanes
SWS: Save current track selection
Track: Select all tracks
Envelope: Show all envelopes for all tracks
SWS/BR: Apply next action to all visible envelopes in selected tracks
SWS/wol: Put selected envelope in media lane
SWS: Restore saved track selection