Hi all-
At this point, just screwing around with a test project that's 24-bit 88.2khz.
I'm able to render a file in that resolution: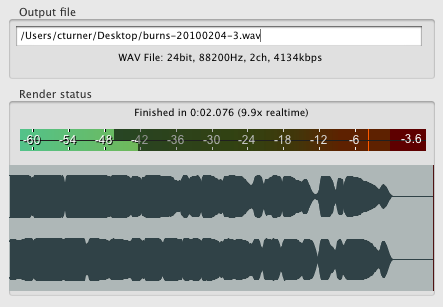 But can't get a perfect render when I attempt to downsample to 44.1khz: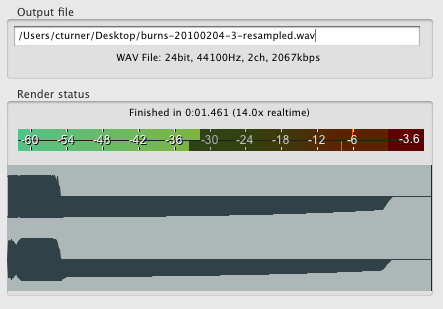 If you can imagine the above dialog, it renders correctly for about the first eighth of the selection, then I get DC in the negative amplitude range for the rest of the file.
These are my render settings:
Could anyone tell me what I'm doing wrong, or what to investigate?
Many thanks, Charles
Reaper 3.22, Leopard 10.5.8, Intel Macbook, MOTU Ultralite Hybrid