---
Quote:
Originally Posted by
yimbot

I love this theme!
Thanks so much to Blankfiles for creating it - he does such wonderful work and I have a new respect for just how much time and effort goes in to these!
With the utmost respect though, although I love this theme, I found the colouring to be a little dark and lifeless (sorry). So I took some inspiration from the current iZotope plugins - Neutron 3, Ozone 9 and Nectar 3 and made a few mods, mostly in the colouring, but adjusted a few icons to suit my own personal tastes.
Note - I haven't tried to make the theme look like Neutron per se, just the colouring...
I haven't tackled the toolbar icons yet - and you must excuse my effort here as I'm only a hack at this!
If there's any interest, I'm happy to share and will create a separate thread and upload to the stash, but it's only something created for my own tastes and unless someone points out an error, I don't think I'll be developing it too much further.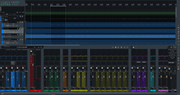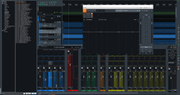 Looks great. I'm also like Hydra very much and use it daily. I wanna try your mod if you dont mind.
__________________
OS: Ubuntu Studio, Reaper For Linux (64Bit) and native linux-vst plugins (16GB RAM) LSP-Suite, Drumgizmo, TpL-Plugins, LinuxSampler/Fantasia, Behringer U-PHORIA UMC22.