Another take on this same topic (Reaper 2.x pic):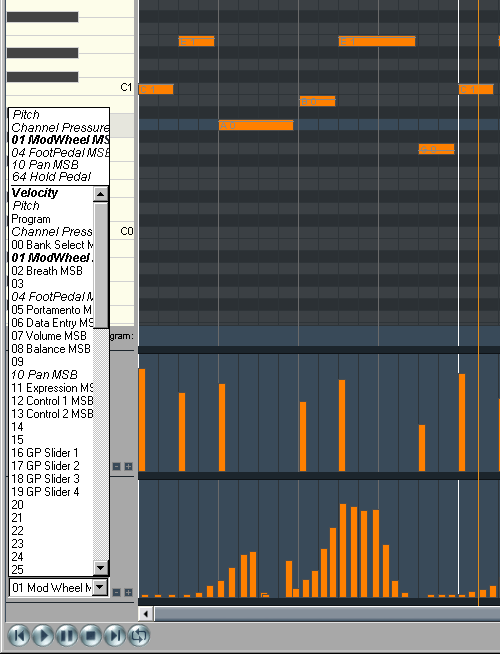 I don't insist on the used CC list being a part of the same dropdown, but notice that used and visible CC are
bold
while used but non-visible CC are
italic
. The same concept is used in the full list as well.
I find this a huge help in Logics track automation lists. Of course this could as well be done with the dot and checkmark we have in Reapers envelope lists.
Another thought: At the moment clicking on that plus sign sprouts a lane with the same parameter as the one you clicked. Now I never want to have two lanes of the same CC. So it would be cool if the new created lane would show the next used CC instead.
For lazybones like me that would mean: Click repeatedly on that plus and eventually all used CC are shown.
(An action "show all used cc in lanes" would also be handy ;))